You Need A Successful Solution,
Contact Us

ImmediatelyBE MORE EFFICIENT, EFFECTIVE AND EMPOWERED.
Contact now
Use the mobile PDA supporting background WMS management system to upgrade the traditional operation method to the PDA mobile operation method, which can collect data information accurately, quickly and in real time, significantly improve work efficiency and improve the overall management level.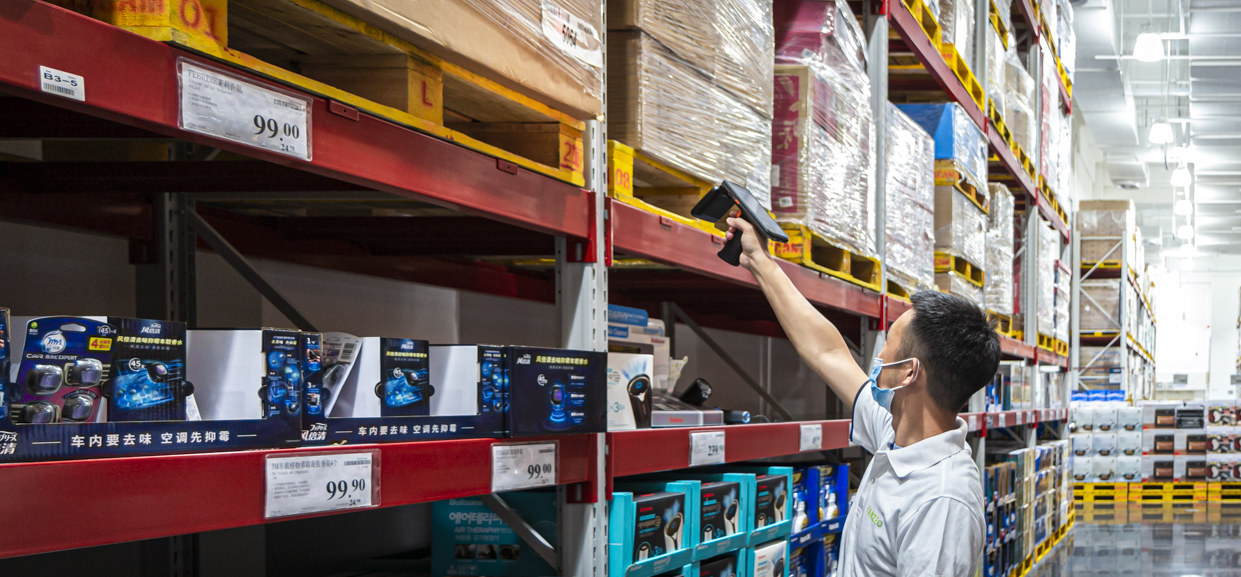 Industry Difficulty
1. There are a large number of stores and complicated delivery;

2. The traditional delivery and picking methods are inefficient, and the sorting business is prone to errors;

3. The operations such as loading and unloading and moving the warehouse are cumbersome and consume a lot of manpower;4. WMS advantage management function cannot be reflected.

4. WMS advantage management function cannot be reflected.

Solution Value

1. Achieve rapid collection of picking data, precise process management, intelligent guidance, and improve work efficiency;

2. Precise location management of storage locations, comprehensive monitoring of status, and full use of limited warehouse space;

3. When goods are put on and off the shelves, the storage space of the upper and lower shelves is automatically allocated according to the first-in-first-out basis;

4. Real-time control of inventory situation, reasonable maintenance and control of corporate inventory.
Yanzeo SR1000

Yanzeo SR1000 is a rugged and good-performance 2D Imager barcode handheldterminal by Yanzeo. Support 4G full Netcom/3G/GPRS/GSM, dual-band WiFi, BT andGPS and other communication methods, real-time online, stable and smooth.Equippedwith professional scan engine, 2D barcode scan module, fully meets the needs of datacollection in various application scenarios.The whole machine meets IEC sealingspecifications, and the waterproof/dustproof grade reaches IP65 standards.4″ IPS, 800×480 pixels, tempered glass, visible in sunlight.3.8V 4100 mAh lithium polymer safetybattery, support disassembly and replacement, long battery life. It can meet full load formore than 10 hours of work.

Learn more
Yanzeo SR3000

Yanzeo SR3000 is a powerful industrial-grade smart handheld terminal. Equipped with Zebra 4710 Scan Engine, developed based on Android 8.1 operating system, adopts high-performance processor, Octa-core CPU, supports dual-band WiFi and high-speed 4G communication, runs fast and saves power.Users can expand customized functions according to their needs to help users quickly realize information management andimprove production efficiency

Learn more
Yanzeo R12

Yanzeo R12 is a long distance UHF RFID reader and barcode scanner that supports 1D/2D UHF tags based on barcode recognition, RFID technology and 2.4G Bluetooth and USB. It is widely used in Windows, IOS, Android and other devices with Bluetooth communication. Receiving end Bluetooth and the handset Bluetooth pairing can successfully upload the epc number of the UHF tag directly to the receiving end of the device via Bluetooth.

Learn more