Should RFID choose low frequency, high frequency, or ultra high frequency?
The principle of RFID technology is non-contact data communication between the reader and the tag to achieve the purpose of identifying the target. RFID has a wide range of applications, typical of which include animal chips, car chip anti-theft devices, access control, parking lot control, production line automation, material management, and other fields.
Due to the wide application of RFID technology in many fields and its ability to withstand high temperatures, severe cold and other industrial environments, it can improve work efficiency and is highly welcomed by businesses. Many businesses consider how frequently to choose PDAs when choosing a handheld terminal.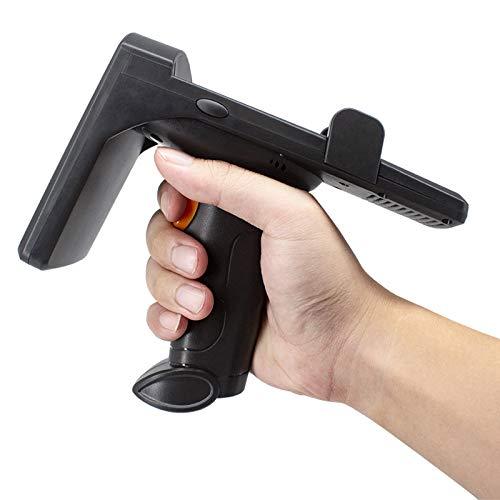 How to choose the frequency of RFID? RFID is a radio frequency identification technology, and its frequency determines the distance it can identify product barcodes.
In terms of working frequency, RFID can be divided into low frequency (LF), high frequency (HF), and ultra-high frequency (UHF).
The low-frequency frequency range is 10khz-1Mhz, and low-frequency devices are relatively rare in production. Their reading and writing distances are limited, and the information obtained is also limited. Therefore, the price is relatively low, such as access cards and anti-counterfeiting labels, which are more likely to appear.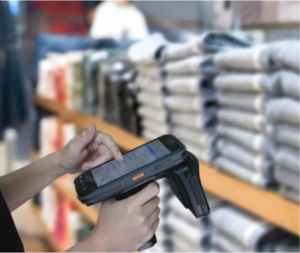 The high-frequency frequency is 13.56MHz, and the theoretical reading and writing distance is 5-8 meters. The reading and writing speed is faster than the low-frequency frequency, and it can be used to distinguish multiple labels, applied in library management, ID card recognition, and so on.
The frequency band of ultra-high frequency is 856-960MHz, and ultra-high frequency technology has the characteristics of reading and writing multiple labels at once, fast reading and writing speed, and large data capacity. The reading and writing distance can reach 10 meters, which is widely used in the logistics industry.
Therefore, when selecting a handheld terminal, it is possible to consider the application scenario and field of the device and select a suitable frequency band handheld terminal.