Application and Advantages of RFID Technology in Fashion Retail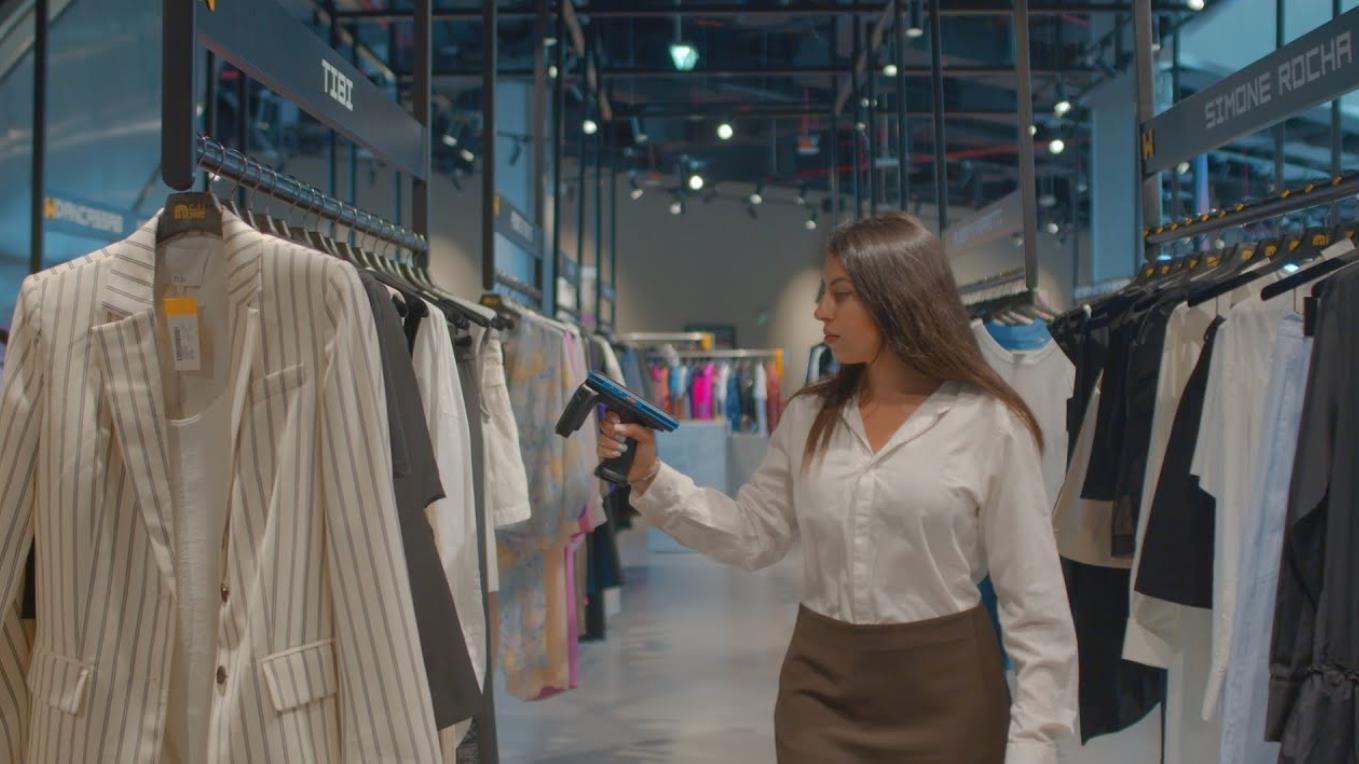 The fashion industry has always been notorious for its slow adoption of technology. Still, when industry leaders finally make a leap of faith, they will set their businesses apart from the competition. In the wake of the pandemic, fashion retail companies scrambled to improve operations, save costs and increase revenue. Therefore, it is not surprising that more and more businesses are implementing RFID technology. In practice, RFID technology has provided solutions to many previous industry challenges.
In this article, we will discuss RFID technology in fashion retail. In addition to explaining RFID technology, we will introduce you to some of its main applications related to the apparel industry. Finally, we want you to be able to make a more informed decision about whether to implement
RFID handheld readers
and software in your business.
RFID Technology in Fashion Retail
According to "Research and Markets," the global RFID market is expected to grow from about $10.7 billion to $17.4 billion by 2026. Additionally, the report estimates that about 70 percent of retailers are interested in implementing RFID within the next year. First, let's learn more about RFID technology itself.
Radio Frequency Identification (RFID) is an automatic identification method consisting of several components, including an
RFID tag
, an RFID reader, and software for data processing. RFID readers can scan tags and obtain product-related information (eg, brand, batch and year of manufacture, price, etc.). Overall, relying on RFID handheld readers and software in retail offers key advantages. RFID asset tracking devices have a positive impact on the entire business by improving inventory management, optimizing inventory purchases to boost sales, and reducing handling costs.
Below, we briefly list some of the key benefits that RFID brings:
Increased information sharing
Improve inventory traceability
Higher sales and profit margins
Improve processing efficiency
Better customer experience
Anti-theft
The Main Application of RFID in the Fashion Retail Industry
In most retail stores, space is the limiting factor that needs to be used efficiently. In this context, RFID has seen many applications, from identifying and handling items in inventory to enhancing the customer experience.
Let us now look at the main applications of RFID technology in retail stores.
Stock Identification
RFID handheld readers can track the location of items in stores, warehouses, or throughout the supply chain process. For example, an RFID terminal can pinpoint the location of a specific tag within milliseconds of speed response through remote scanning.
Batch Scan
Cycle counting can be performed faster than any conventional process because line-of-sight is not required and the RFID antenna is active. Additionally, RFID devices can scan tags in complex environments with metal interference and still ensure accurate reads. This is a significant improvement over time-consuming single-item scans.
Handling Items
With an RFID handheld reader, goods destined for the store can be received into inventory immediately and accurately. When the supplier delivers the goods to the warehouse, the consignee scans the RFID terminal of the product and automatically prepares the goods for receipt.
Item Tag Updates
Especially during the holiday season, the pricing of many products has changed. Staff can use RFID handheld readers to complete batch updates and temporary replenishment of price tags. In addition, other information related to the product can also be updated anytime, anywhere via a mobile computer or tablet. Subsequently, updates are shared among workers, greatly improving efficiency.
Reorder Automatically
Under the same premise, with the help of RFID hardware and software, we can set specific rules for inventory management. For example, business owners can set up automatic reordering, which means that if an item falls below a certain quantity, the system buys a new stock. The process is automated and significantly improved as manual spot checks are no longer required.
Improve Customer Experience
Sales staff can scan products through PDA devices and display data such as price, quantity, and inventory in real-time. In this way, staff can answer customers in a timely manner, providing customers with a more diverse and convenient shopping experience.
The above briefly introduces the application of RFID technology in the fashion retail industry. If you want to order RFID readers and tags, please
contact us
.
At Yanzeo, we provide
barcode and RFID solutions
. Yanzeo's years of professional research and exploration of smart technology have brought together the technical essence of the barcode industry. Through the data interpretation of the changes in the information environment of modern society, we can effectively overcome the difficulties and problems of barcode RFID technology, develop and design industry-leading barcode RFID products, and help customers calmly cope with the challenges brought by accurate identification and identification. Various identification obstacles to ensure the safety of customers at all times. good experience.