The Function Of RFID Technology In Medical Warehouse





The traditional medical warehouse management is basically to collect and organize the data of medical product information manually, which greatly results in a waste of human resources and low efficiency.

With the development of the information industry, even with electronic computers, people still need to use paper to record drug information, and then manually enter the data and drug information into the computer in sequence. This is not only time-consuming and labor-intensive, but also cannot guarantee the completeness and accuracy of the entered data.

Nowadays, RFID (Radio Frequency Identification) technology is used in the management of medical warehouses, which can realize scientific and intelligent management of various system links such as warehousing, inventory, warehouse moving, and warehousing in the entire warehouse management, and completely realize the data and information. Intelligent collection and management. It can effectively avoid mistakes, ensure the safety of medical treatment, improve the efficiency of staff, avoid waste of human resources, meet the GPS requirements in the special field of medical management, and can effectively reduce the cost of hospitals and people's lives. Safety and health can also be guaranteed more effectively and safely.



The Specific Function Of RFID Technology In Medical Warehouse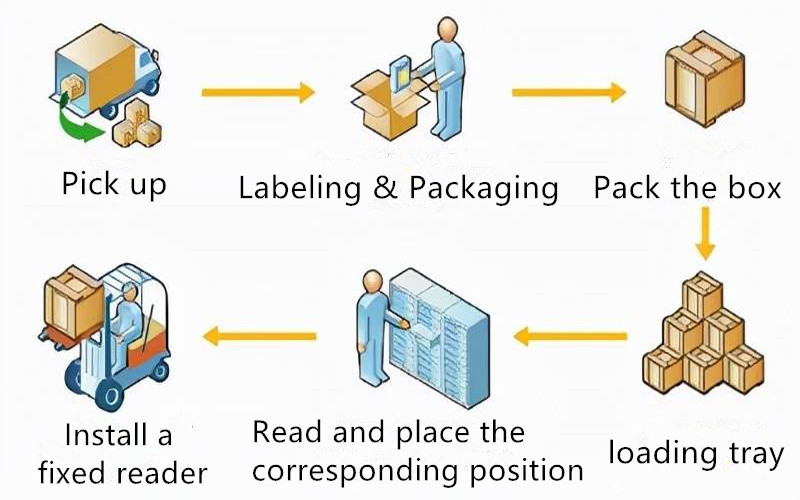 1 Inventory

First, stick a barcode on each box of medicines according to the corresponding information, then put the medicines in the box, and paste a passive RFID electronic label on the box, and then the medical inventory management personnel read the storage location information according to the PDA and put a box of Boxes of medicines are placed on pallets, and then an active electronic label is installed on each pallet, and then the medical inventory management personnel place the medicines on each pallet on the corresponding shelf according to the information.


2 Move librart


In the daily process of medical warehouse management, when it is necessary to move the medicines in the warehouse, first the computer data center will send an instruction to the PDA of the medical inventory management personnel, and then the medical inventory management personnel will locate the position and quantity of the medicines according to the command instructions of the PDA. Find the medicine quickly and accurately, then put the medicine in the new designated position, modify the information on the label after completion, and transfer the information to the computer system to update the database.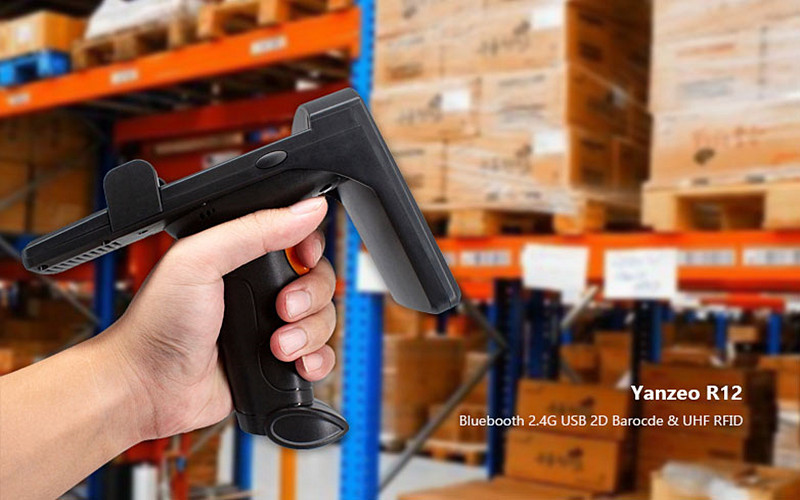 3 Inventory

In the management of pharmaceutical warehouses, it is often necessary to count and check the medicines. An RFID fixed tag reader can be placed on the smart shelf of the warehouse, which can scan passive tags in a fixed area, and then transmit the data to the computer system. The label can also be scanned by the PDA in the hands of the drug warehouse manager, and then transmitted to the data center to update the database. If necessary, print out current inventory information.
4 Expiration date reminder

The RFID tag reader installed on the smart shelf can scan the label of the medicine at all times and check the information, including the production date and expiration date of the medicine. If there are medicines that exceed the validity period, the RFID reader will intelligently issue an alarm to specify the location and quantity of the medicines, so as to facilitate the management of medicine warehouse managers. Among them, the validity period can be set artificially, and it can be used flexibly according to the specific drug situation.