RFID handheld devices in the intelligent development of the manufacturing industry
The intelligent transformation of the manufacturing industry has become a trend, and the precise collection and transmission of data is the key to achieving intelligent manufacturing transformation for enterprises. Speaking of this, we have to mention RFID handheld devices. RFID handheld device is a terminal device with RFID reading function, which can perform non-contact, long-distance, and batch recognition with RFID electronic tags, meeting the data collection needs of various industrial scenarios.

How can RFID handheld devices contribute to the intelligent development of the manufacturing industry? What are the applications of RFID handheld devices in the manufacturing industry? Let's take a look together today with the editor.
1. Real time data detection
Workers use RFID handheld devices to read and transmit product label information in real time to the system, replacing the traditional manual recording method, achieving real-time data detection and transmission, avoiding inefficient, missed, and misread situations caused by manual operations. Help enterprises solve data collection challenges.
2. Quality tracking and traceability
By using RFID handheld devices, workers can achieve real-time data tracking of parts, semi-finished products, and finished products, control the automation and quality inspection of the production process, help enterprises optimize production processes and quality management, and improve production efficiency.
Yanzeo R12 Long Range UHF Handheld RFID Reader Bluetooth Wireless 2.4G USB 2D Barcode Scanner ISO 18000-6C
● Work to Windows, Android, IOS, Linux with Keyboard Emulation Output● Write Tag Information Quickly And Read Tags Quickly.● Support Customized Development● Small Size,Handheld or Desktop Deployment Saves Space.● Used in Retail, Clothing, Warehouse, Inventory.
Equipped with a professional scanning engine that combines scanning and RFID functions, it is widely used in scenarios such as clothing retail, power inspection, warehouse management, asset management, etc. It is the best choice for enterprises to achieve intelligent manufacturing. transformation.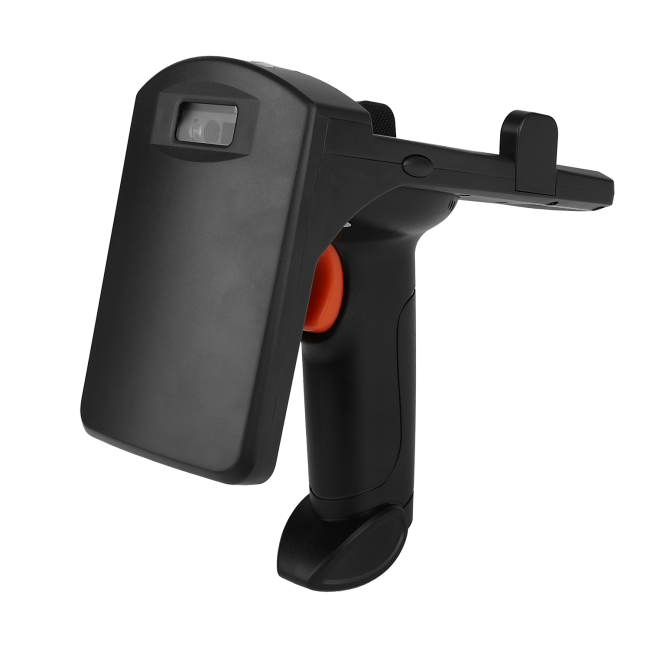 链接文字