RFID Buried Electronic Tags Become The City Underground Pipeline Perspective Eye




With the continuous improvement of the modernization and intelligence of urban development, underground pipelines have increasingly become an important part of connecting the lifeblood of cities. As an underground concealed project, the maintenance of underground pipelines is very troublesome. Due to changes in landforms and changes of above-ground landmarks, it is difficult to find the specific location of pipelines, pipeline branches and branch nodes according to previous construction drawings before construction. The operation, maintenance and construction bring many difficulties and risks. The installation of RFID electronic markers or landmarks for underground pipelines seems to make invisible pipelines with see-through eyes, and the "identity information" of pipelines that can be easily identified through RFID signals.

Because the buried RFID tag is fixed relative to the pipeline, it will basically not move or change with the landform. Using the handheld RFID electronic marker detector, you can easily find the location of the underground RFID electronic marker through the surface of more than 1 meter, and then you can find the position of the corresponding pipeline through the handheld electronic marker detector (PDA).

Through the radio frequency communication identification chip, the identification code of the pipeline can be obtained, and the relevant information of the stored pipeline can be read through the data platform software, including the material, type, ownership unit, laying year and other information.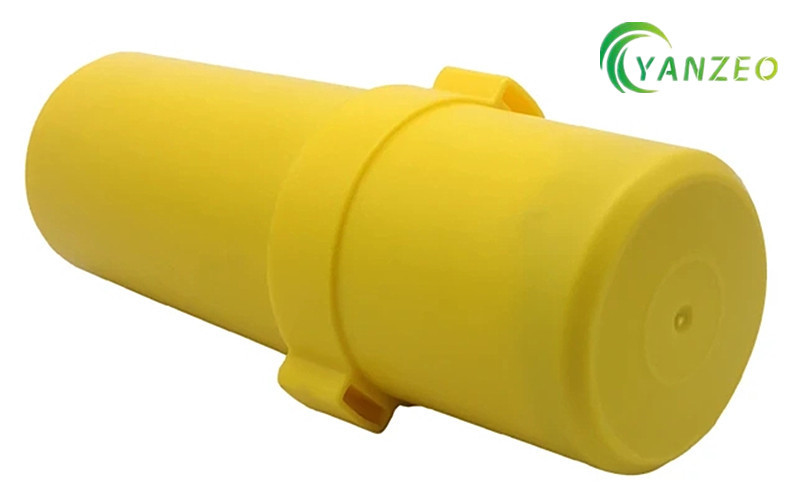 A small buried RFID electronic marker can be buried underground with municipal construction, or supplemented and installed above the pipeline that has been constructed without the need for large-scale road breaking. The intelligent, data-based and platform-based management of underground pipelines can be realized. Buried RFID electronic tags have the characteristics of passive, non-polluting, long life, etc. It is not only avoids major construction work, but also improves the efficiency of use and maintenance of underground pipelines.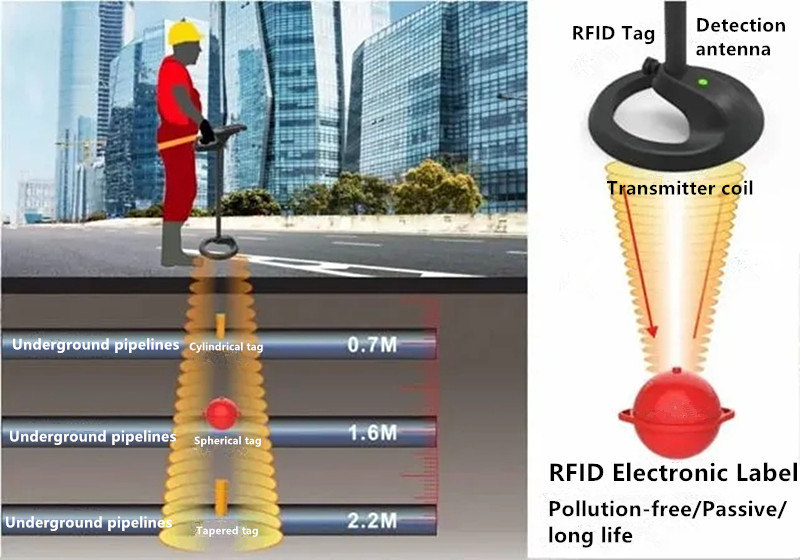 According to industry statistics, through the construction of the buried RFID electronic marker pipeline identification system, the accuracy of the underground pipeline data can be improved to more than 96%, the excavation accident rate can be reduced by 45% to 50%, and the pipeline maintenance or repair of the excavation ground area can be improved. Reduced by 60% to 65%; through the construction of the entire pipeline monitoring system, the monitoring rate of underground pipelines has reached 100%.