PDA Wireless Handheld Ticket Checking In Smart Tourist Attractions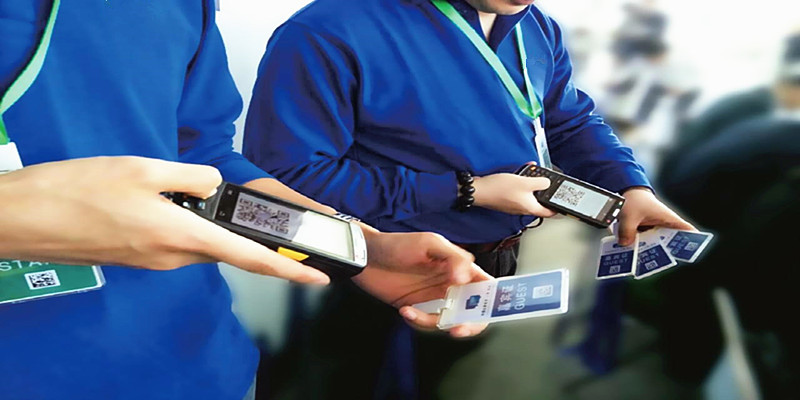 PDA Wireless Handheld Ticket Checking In Smart Tourist Attractions
With the continuous development of modern technology, ticketing systems have been widely used in various public places, such as exhibitions, parks, science and technology museums, tourist attractions and so on. The use of PDA wireless hand-held ticket gate in the process of ticket checking can effectively improve the smoothness of ticket checking, and can divide the flow according to the data in a timely manner, so as to improve the satisfaction of tourists.
PDA ticket checking handheld terminal is suitable for various tourist scenic spots and ticket management in the transportation industry, such as radio and television towers, museums, exhibition halls, parks, entertainment venues, theme amusement parks, temples, ship terminals, etc.

Application

P

rocess

O

f

W

ireless Handheld

T

icket

G

ate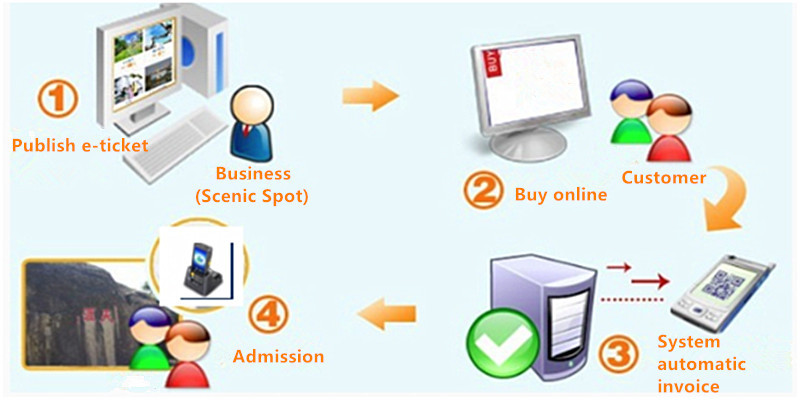 1. Ticket verification: The ticket code is currently imported into the system, and the sold ticket code is scanned for verification

2. Ticket checking: The staff scans the ticket with a handheld PDA ticket checking machine, and writes the corresponding data in the database at the same time, and tourists enter the scenic spot.

3. Data statistics: used to query the daily ticket checking data.

4. Download and upload: It is used to upload and download files between the handheld and the server.

5. User management: used to modify the password and switch the current user.

6. System management: used for the basic settings of the handset, the configuration of the wireless network, and the management of programs and files.

7.

System Information: It is used to display the version information of the system and the storage capacity information of the handset.