The Application Of PDA/handheld In Vehicle Management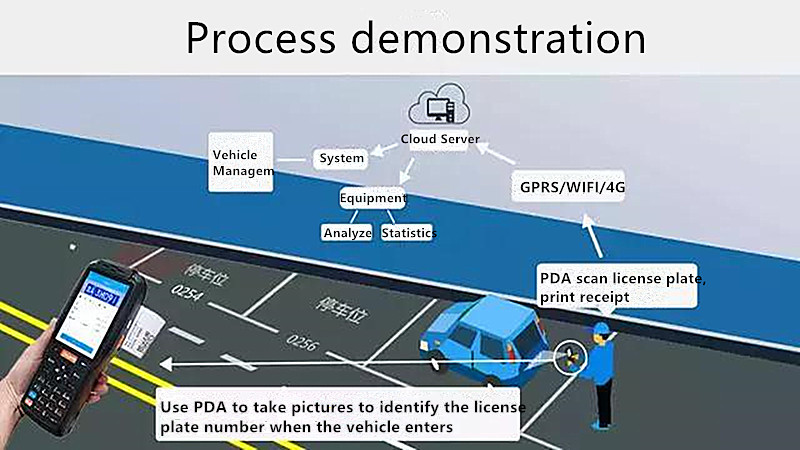 PDA License Plate Recognition Handheld

1. License plate recognition

The license plate number is the only reference for calculating the length of parking and the cost of parking. The license plate recognition handheld machine aligns the machine scan frame with the vehicle license plate number, and can quickly and accurately identify and collect the license plate number.

2. License plate recognition input method

In order to effectively solve the problem of inaccurate license plate recognition caused by external interference or damage, the identification handset adopts the license plate input method dedicated to the parking industry to avoid the low efficiency of the traditional input method when vehicles enter the park, resulting in blockage of the entrance and exit of the parking lot.

3. Vehicle entry and exit registration

After the vehicle enters the parking space, the toll collector uses the license plate recognition handheld to collect the license plate number and form the admission record. When the vehicle leaves, the departure operation is also performed according to the license plate number.

PDA License Plate Recognition/Handheld Features

1. Fast recognition speed




2. Support super-large angle recognition and accurately identify license plates

3. Support a variety of integration and transmission methods:

4. Support the most complete license plate

5. Support video recognition and photo recognition mode

Video recognition: The camera of the handheld camera only needs to be pointed at the license plate of the vehicle, and the video will automatically trigger the license plate recognition, and output the snapshot picture and the license plate recognition result.

Photo recognition: After the handheld camera is aligned with the vehicle license plate, you need to manually click the capture button to recognize the license plate, and output the snapshot image and the recognition result.