Home
/
All
/
RFID Products
/
Animal RFID Reader
/
Yanzeo Pet Microchip Reader, RFID EMID Animal Handheld Reader,134.2 Pet ID Scanner Rechargeable Animal Chip Registration, Pet Tag FDX-B(ISO 11784/11785) (AR180)
Yanzeo Pet Microchip Reader, RFID EMID Animal Handheld Reader,134.2 Pet ID Scanner Rechargeable Animal Chip Registration, Pet Tag FDX-B(ISO 11784/11785) (AR180)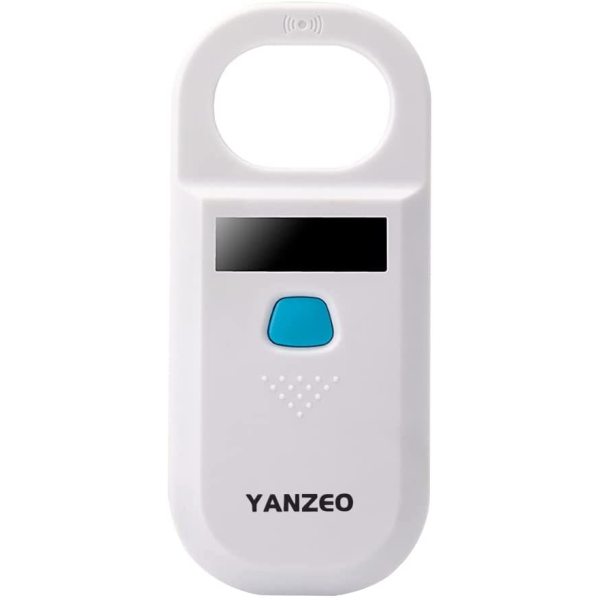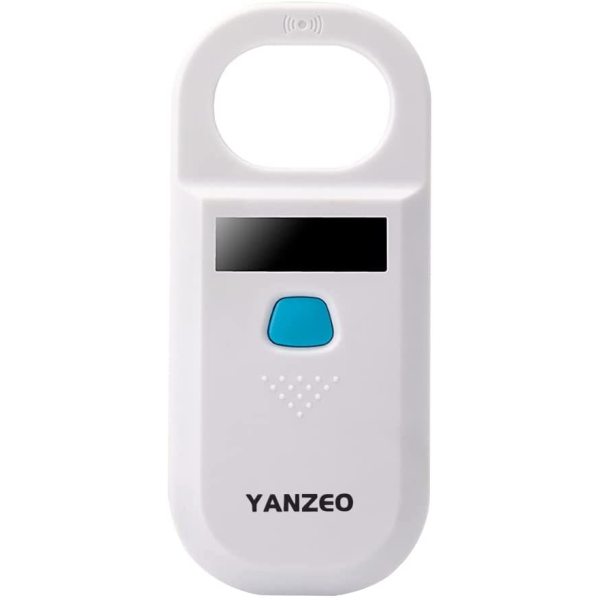 | | |
| --- | --- |
| Categories | Animal RFID Reader |
| Brand | Yanzeo Pro RFID & BarCode Solutions |
| Model | AR180 |
| Update Time | Dec 4,2023 |
Product Feature
【Support for ISO 11784/11785, FDX-B AND ID64 FRID】-The handheld reader supports for ISO 11784/11785, FDX-B and ID64 RFID, easy to operate, one button to read. NOTE:The 9-digit ID cannot be recognized. Only the 15-digit international standard protocol (134.2 kHz) can be recognized.The reader CAN NOT read AVID chips.
【Data Reading】- 5-12cm reading range,Works with Windows 98 or later software. Save up to 128 tag information and you can upload these information to computer via USB cable.
【Reader Operation Manual】-1, Press the button to start the device and go into scan mode, start to scan the tags. 2, The reader will enter the standby state if no tags be scanned. 3, Place a tag in the antenna loop, press button to read. 4, Press button to read next tag. 5. If no tags be scanned, the device will shutdown automatically after 180 seconds or you can long press the button for 3 seconds to shutdown the device.
【BACKLIGHT SCREEN】-The handheld reader has backlight screen makes it convenient for you to read.OLED display screen, readable in the sunlight.
【Free Animal Tag as Gift】-Every microchip scanner will be attached to a tag or microchip as gift, and the tag can record the pet information in our website. Once the pet is lost, people can contact the pet owner via the tag on our web. Tools with microchips can implant the chip into the animal.
Fill all information details to consultwith us to get sevices from us