Yanzeo SR200 UHF RFID Reader Writer Wireless Portabal Bluetooth (M100)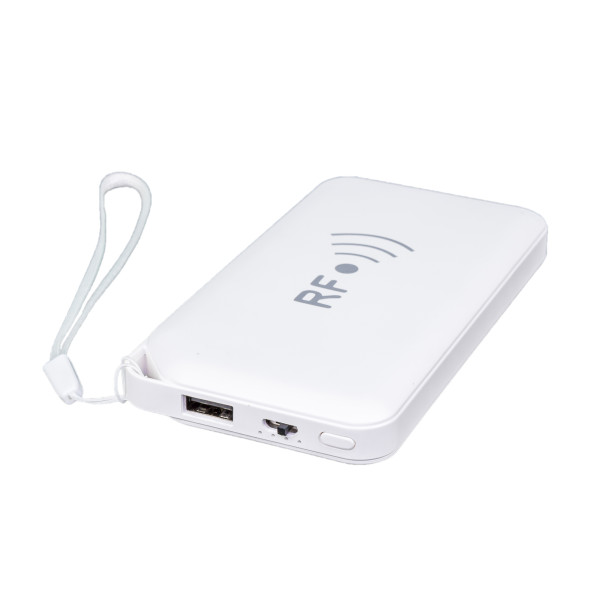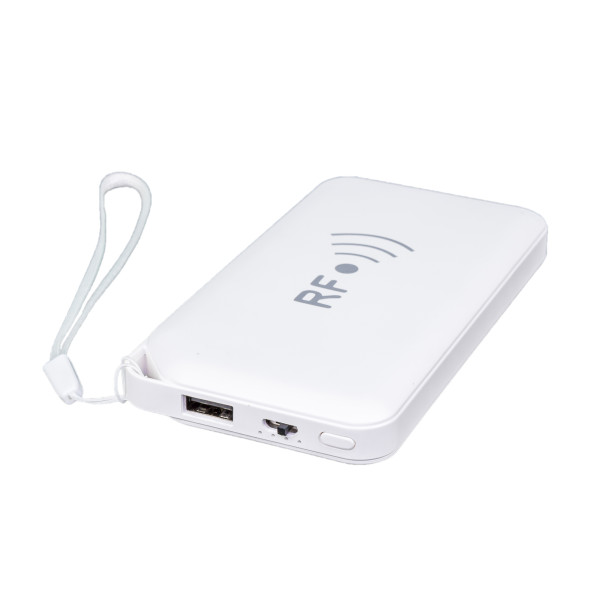 | | |
| --- | --- |
| Categories | Desktop RFID Write Readers |
| Brand | Yanzeo Pro RFID & BarCode Solutions |
| Model | Yanzeo SR200 |
| Working frequency: | 902MHz – 928MHz |
| Agreement: | EPC global UHF Class 1 Gen 2 |
| Antenna parameters: | 3dBi circular polarization antenna (built-in) |
| Output DBM: | 0-30 dBm (software adjustable) |
| Operating mode: | Active mode Answer mode |
| Operating Voltage | DC +5V |
| Stand current | <80mA, the working time of continuous card reading |
| Working current | 180mA @ 3.5V (26 dBm Output,25°C)。 |
| Communication Interface | USB virtual keyboard |
| Operating | -20℃~70℃ temperature: |
| Storage | -20℃~85℃ temperature: |
| Size: | 125mm×65mm×12mm |
| weight: | 400g |
| FOB port | Guangzhou |
| Terms of Payment | T/T, Paypal |
| Update Time | Dec 4,2023 |
Yanzeo SR200 UHF RFID Reader Writer Wireless Portabal Bluetooth (M100)
Yanzeo SR200 Wireless Portabal Bluetooth Reader Writer(M100)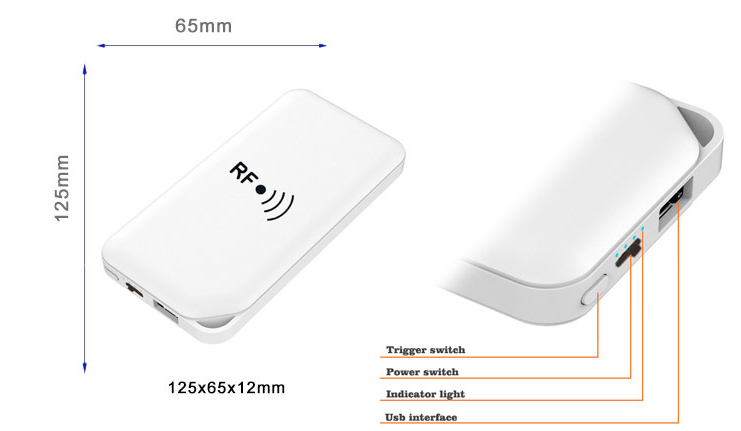 SR200 is a small desktop reader writer. Its RF channel is based on M100 UHF RFID chip., compatible with ISO 18000-6c standard. Its working frequency is 902mhz ~ 928mhz. It is a small integrated reader for short distance identification or background card issuing management. With small size, it's easy to carry. It is suitable for personnel access control, image document management, and background RFID tag reading, writing, and authorization, formatting, etc
You can use it in:
Logistics and warehousing management: the article flow and warehousing management, as well as the flow management of mail, parcels, luggage.
Intelligent parking management: parking management and charging automation;
Production line management: identification of fixed-point production processes
Product anti-counterfeiting detection: use the protection function of the memory in the label to identify the authenticity of the product
Besides, it is very popular in the management system of clubs, libraries, students' status, attendance, dining, pools.
Features:
Small in size, it's suitable for indoor desktop placement;
The RF channel is based on the M100 UHF RFID chip;
The label reading distance is adjusted from 10cm to 2m, which adapts to different circumstances .
The industry's higher successful rate of label writing.
Multi-label identification capability: >50 labels.
Label identification speed: >50 sheets/sec.
YANZEO SR200 Technical Parameters of Passive Portable Bluetooth Reader
865MHz – 868MHz (customizable)

EPC global UHF Class 1 Gen 2 

Broad spectrum frequency hopping (FHSS) or fixed frequency, which can be set by software;

3dBi circular polarization antenna (built-in)

Output DBM: 0-30 dBm (software adjustable)

Maximum reading distance of tags: 2m (related to factors such as transmit power, antenna type, tag type and application environment) 

Maximum distance to write tags: 0.5m (depending on factors such as transmit power, antenna type, tag type and application environment) 

<80mA, the working time of continuous card reading is about 24 hours. 

180mA @ 3.5V (26 dBm Output,25°C)。

110mA @ 3.5V (18 dBm Output,25°C)。

USB virtual serial port (need to be customized)

Bluetooth 4.1 communication

20% ~ 85%(without condensation)

USB power supply/battery power supply (Bluetooth version comes with 3000MAH battery, USB interface for charging and powering)

Provide VS, Android SDK, JAVA
Yanzeo Smart Technology Co., Ltd
Address: Room 1701No.8Minsheng Street, Huangpu District,Guangzhou
Tel Phone:+86-020-87561522
Email:market@yanzeo.com
Fill all information details to consultwith us to get sevices from us