RFID Technology Optimizes European Industrial Laundry Service Management




Using RFID for laundry tracking in terms of labor and textile replacement will result in significant cost savings. Therefore, by taking full advantage of the data benefits generated by RFID technology, industrial laundry suppliers can significantly reduce their total cost of operation (TCO).

RFID Technology Has The Following Advantages



Better inventory control; reduced labor requirements; optimized lifecycle; accurate and timely billing; real-time traceability; improved customer satisfaction.

The profitability of commercial and industrial laundry service providers depends on two key factors: operational efficiency and low labor costs. RFID systems can extend the life of textiles by 20-30%.




Application Of RFID Technology In Hotel Laundry



Using RFID for laundry tracking will help save a lot of labor and textile replacement, which alone can account for 75% of the total cost. Using RFID technology to track items in the commercial laundry process greatly improves inventory management, reduces losses, and enables real-time asset visibility. In addition, RFID can automatically identify and sort textiles, clothing and other textiles, even in bulk bags, making the operational process much more efficient. Hotel room linen costs the hospitality industry more than €1 billion annually, and the ability to track laundry items using RFID has greatly improved inventory management.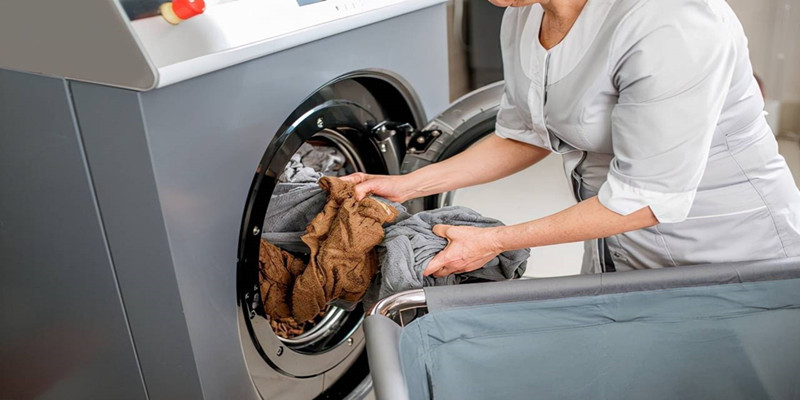 Application Of RFID Technology In Medical Laundry


In hospitals and nursing homes, proper handling and cleaning of sheets and pajamas is critical to preventing contagious infections. Many hospitals and other patient care facilities are applying RFID tags to bedding and hospital gowns to track inventory, monitor usage, automate distribution and reduce lost items. RFID tags can be sewn onto textiles, making it easy to count and monitor items as they are received and returned at the laundry facility. In addition, hospital staff can use handheld scanners to find linen in waste paper bags or storage cabinets, enabling them to detect inappropriate disposal and pinpoint where damage occurs. Labor problem areas can be further reduced by permanently installing passive RFID readers at key locations to track the movement or monitoring of textiles. These stationary readers capture data in real-time without human intervention, enabling enhanced operational insights from the collected data. Proactive monitoring of high-risk areas using RFID is a proven way to improve patient and staff safety. RFID tags used for tracking must be able to withstand the rigors of sterilizing sheets and patient pajamas to prevent infection. This means that only the most durable RFID tags can be used.

Proactive monitoring of high-risk areas using RFID is an effective way to improve patient and staff safety.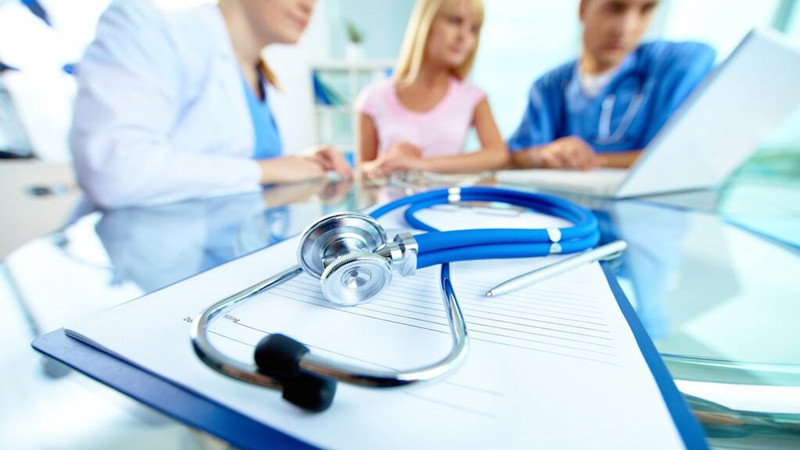 Application Of RFID Technology In Uniform Service



RFID technology is used for uniform services, enabling accurate item-level inventory control while controlling labor costs. Uniform suppliers benefit from being able to provide reliable inventory status updates, helping to reduce garment shrinkage and optimize garment lifecycle management. Given the size of many uniform orders, RFID-

E

nhanced visibility can also help commercial laundries improve storage efficiency and billing accuracy, thereby increasing profitability. In addition, the use of RFID has also improved textile end-of-life tracking. Some of the more robust RFID tracking solutions will last up to 200 laundry cycles and can withstand the harsh conditions of commercial washing and drying. This allows for more efficient rag detection and textile replacement management, ensuring textiles are scrapped when they are no longer in use. RFID-

E

nhanced visibility also helps commercial laundry improve storage efficiency and billing accuracy.